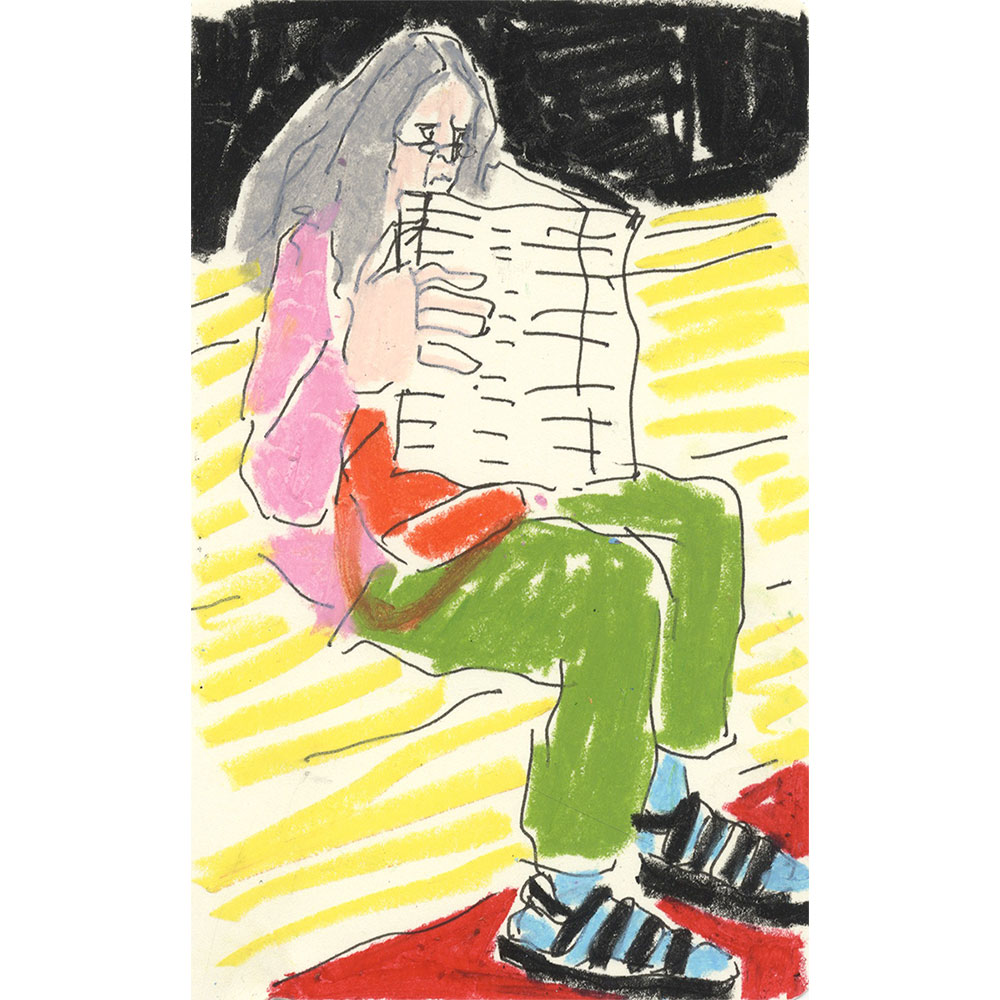 Central Line
Oil Pastel and Indian Ink on Paper
14 x 9cm
2019
Unique
+ ABOUT THIS ARTWORK
Isabella is modern day Flaneur - a continual observer of the people and passing moments around her.
Her new series 'Soho People Watching' was completed as she wandered London's Soho and takes from life the humour, loneliness and tenderness of living in the city.
Isabella's signature style reflects the individual characters that can get lost in a London crowd, capturing both the regular and the passerby along Dean Street to Shaftesbury Theatre Junction.
+ THE ARTIST
Isabella's work is refreshing in the way that she profiles both ordinary and extraordinary people. Sketchy and impulsive: her line is paired with a very deliberate use of colour which reinforces a mood or brings to life the personality of her subjects.
To find out more, step inside her studio.