She Dreams of Shells Statue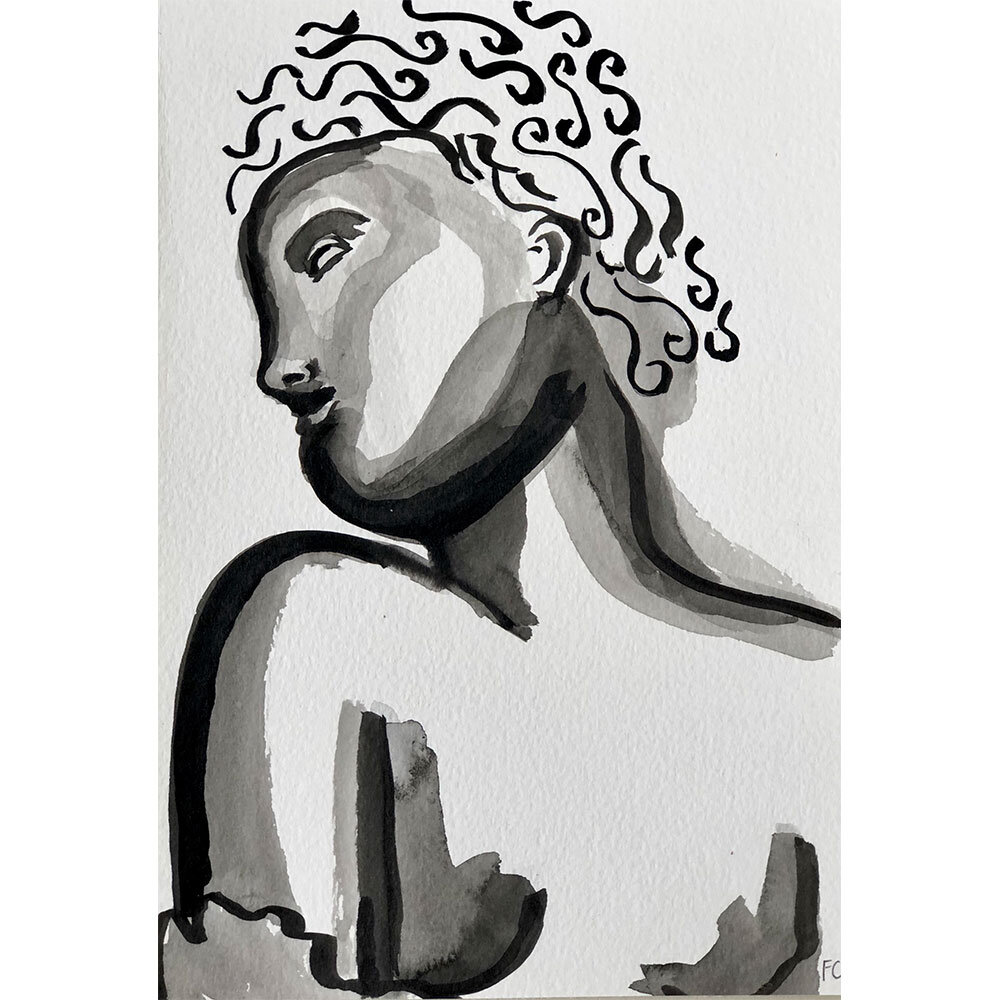 She Dreams of Shells Statue
Indian Ink on Paper
A5
Unique
+ THE ARTIST
Frances Costelloe was born and raised in North London. She has always been a maker inspired by her family's skill in selling and restoring antique textiles and clothing. Working primarily in Indian ink on paper she uses free line drawing to revisit motifs such as the face, shells and the female form.
Her Statues Series for Partnership Editions takes inspiration from numerous trips taken with her baby to the V&A and their walks up and down the British Sculpture Gallery.
To find out more, step inside her studio.