LIFE DRAWING TAUGHT BY ALEXANDRIA COE

SATURDAY 26th OCTOBER 2019, 11:30-1PM, ISLINGTON SQUARE, 116 UPPER STREET, LONDON, N1
Get behind the easel at a life-drawing class taught by Alexandria Coe.
Learn to draw the female nude using her minimalist line-drawing technique. This class coincides with Alexandria's exhibition in the adjacent space. Over ten days Alex Coe will transform this space into a satellite studio, creating 200 one-off artworks. Take inspiration from watching her at work and make your own mark.
All materials are provided and all levels are welcome.
Limited spaces; £40 a person
All levels and genders welcome.
Three Interactive artist studios
NovEMBER 2019

Islington square
We're excited to announce a series of interactive and immersive exhibitions in the brand new Islington Square.
In a first for Partnership Editions, and for London, three artists will transform a glass fronted exhibition space into satellite versions of their studios.
Alexandria Coe, Isabella Cotier and Rose Electra Harris will each be in residence for ten days consecutively this November. The artists' installations will evolve throughout their residencies via live painting (every day between 12pm - 2pm, for public viewing), each culminating in an exhibition where people can buy the artworks that have been created during this time direct from these studios.
Exact Dates TBC, in the meantime sign-up to find out when we publish the full programme.
ENGAGE WITH ART IN A NEW WAY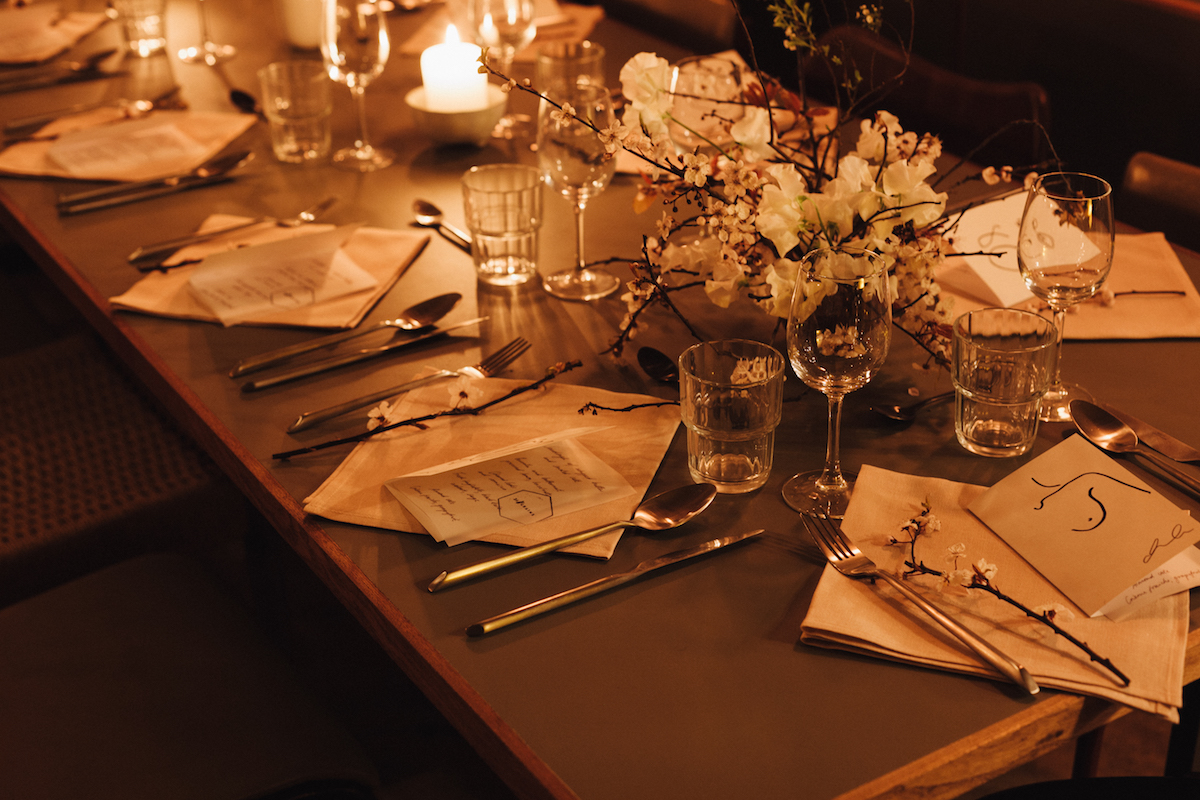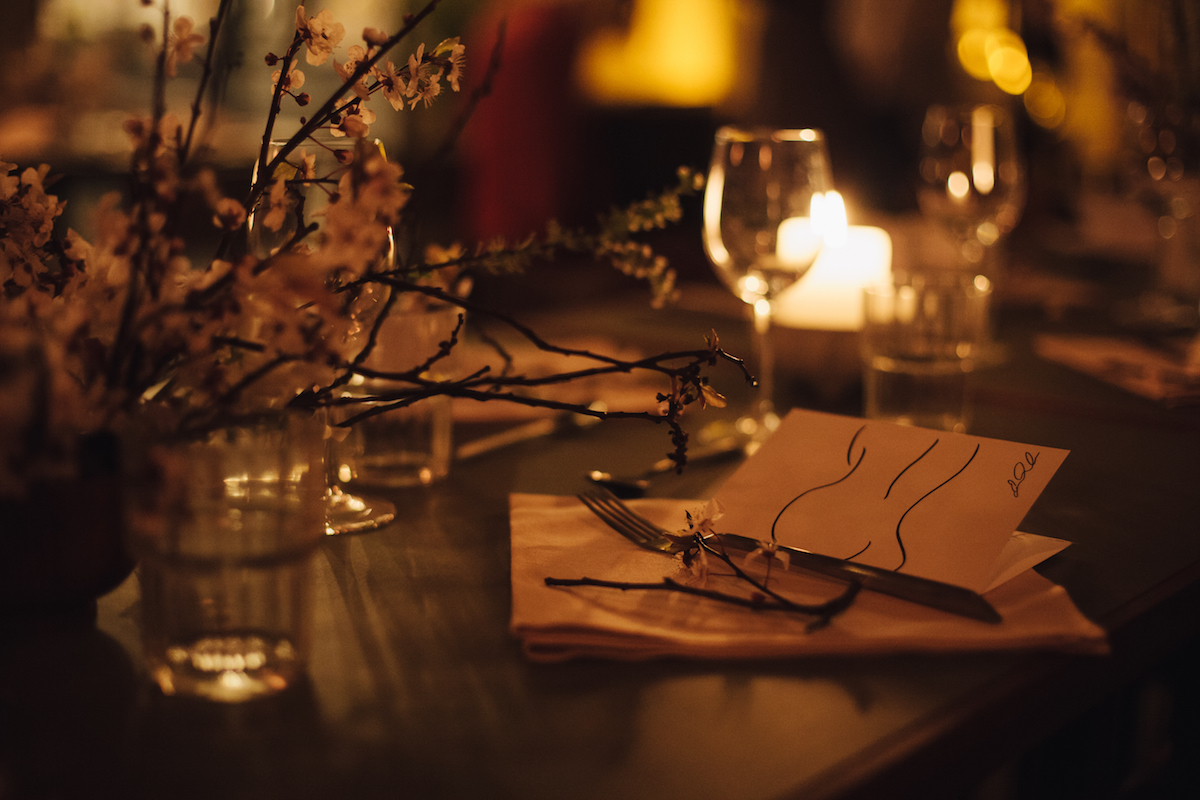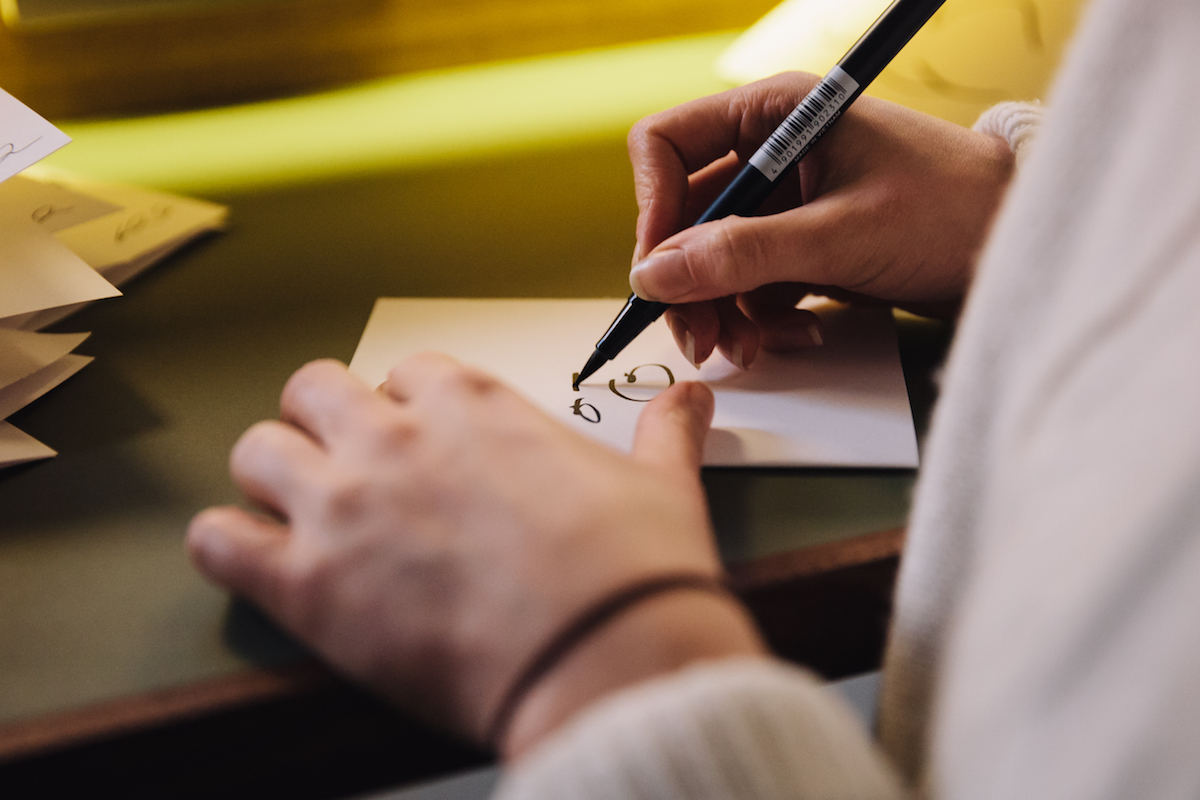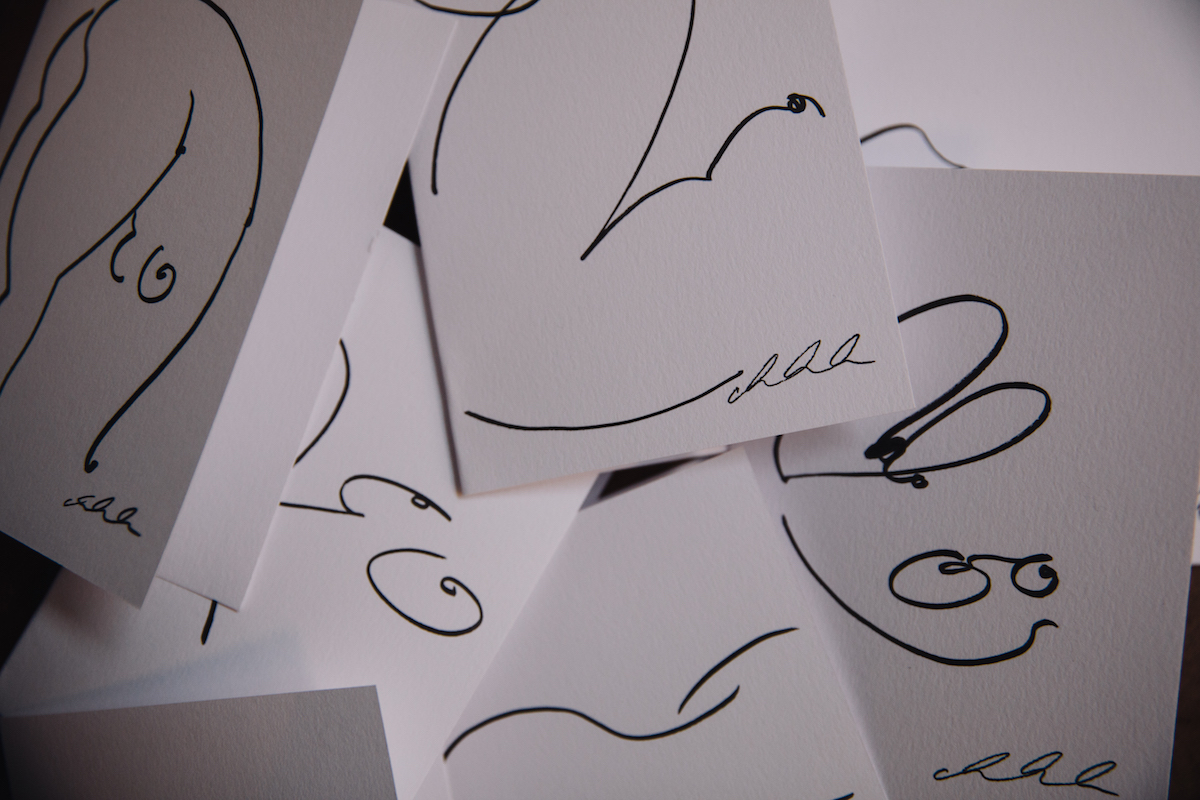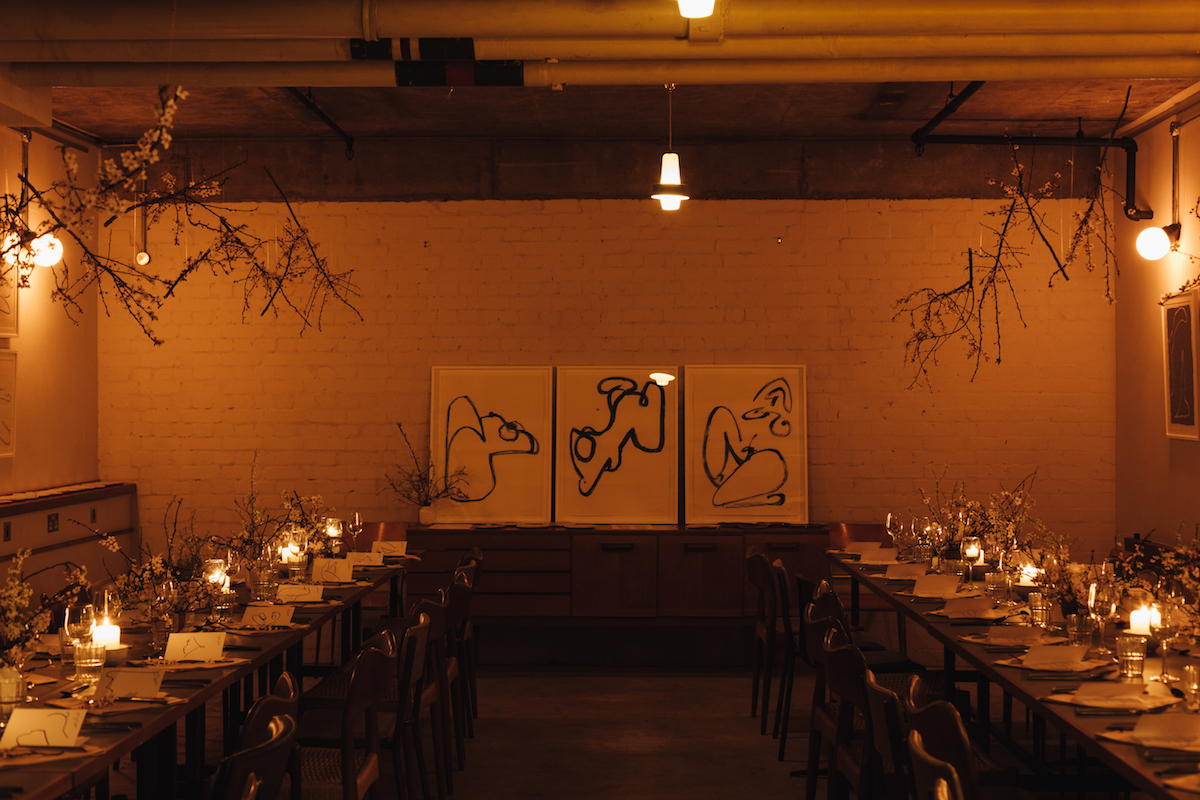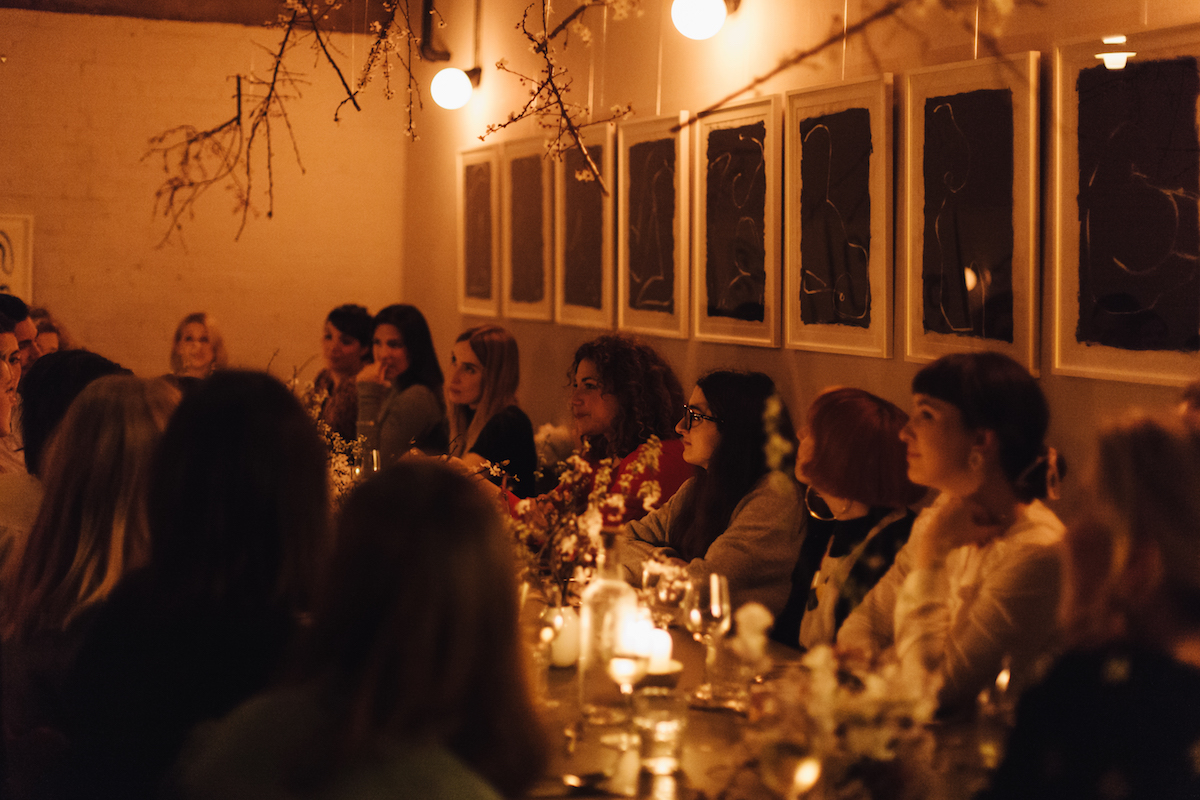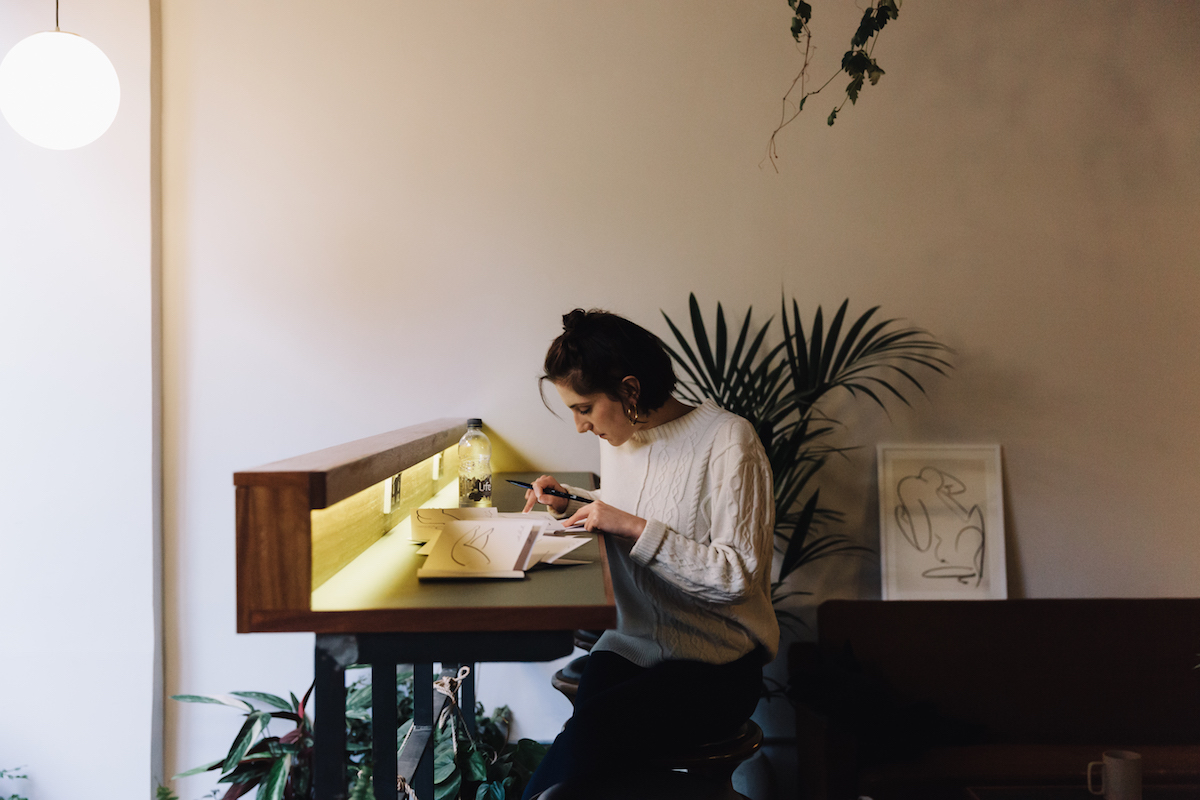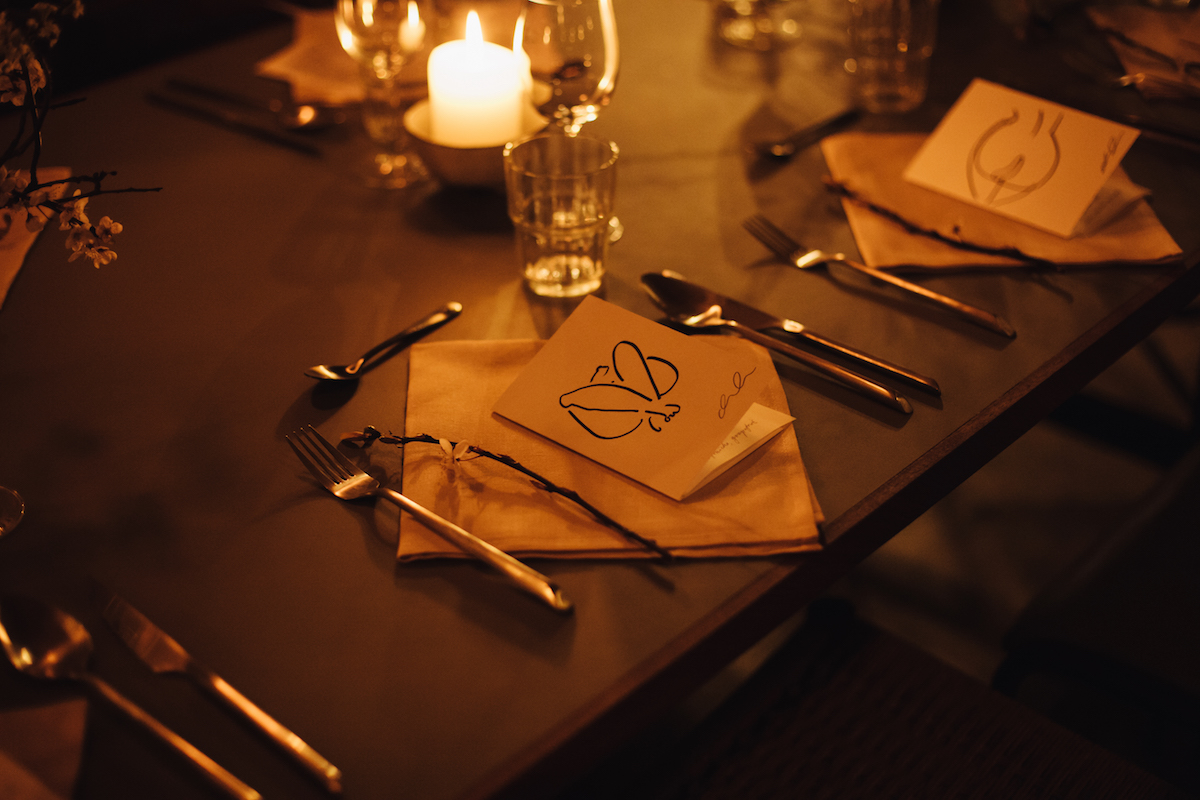 We release details of all of our upcoming events here. Get invited to studio visits, work-shops, exhibitions, supper clubs and talks - experience art in a totally new way.
If you are interested in partnering with us on an event, please get in touch.
Partnership Editions x Farrow & Ball

19th September 2019
Your most desired paint colours combine with your favourite artists as Partnership Editions' Julianna Byrne and Lisa Hardy put to use the latest Farrow & Ball colours designed in collaboration with The Natural History Museum.
On 19th September, during London Design Festival, Julianna and Lisa will be in Farrow & Ball's Marylebone and Chelsea showrooms creating live art installations and experimenting with the new paint colours.
Come from 8:30am until 5:30pm to see the artists at work and to speak to a colour consultant about the right colour for your home.
Bonhams after hours

30th September 2019
101 New Bond Street, London
Join us for an evening of drinks, panel discussion and food art and live art, where one of your favorite Partnership Editions' artists, Venetia Berry, will be painting a mural.
Come from 6:30 - 8:30pm - entry is free and open to all.
BOTANICAL LIFE DRAWING AT HOME WITH JULIANNA BYRNE

TUESDAY 18 JUNE, 7 -8:30PM, KENSAL RISE, NW10
You're invited to join us at the home of artist Julianna Byrne for a botanical life drawing event. Explore her approach to botanicals, experiment with making your own and enjoy a glass of wine.
In this class Julianna will guide you through exercises exploring techniques and her favourite materials to create your own original, botanical artworks.
Limited spaces; £40 a person (includes drawing materials, paper and a drink)
SOLD OUT
MARGUERITE SALON
Launching a Successful Business
Monday 20th May, 7-9pm
The Ladder Shed at Chiltern Firehouse
1 Chiltern Street, London, England, W1U 7PA
On Monday 20 May our founder and curator Georgia Spray took part in the first ever Marguerite Salon discussing the hustle of launching a successful business. The panel was chaired by founder of @thegreatwomenartists, Katy Hessel with Gynelle Leon, founder of PRICK, and co-founders of RIXO, Henrietta Rix and Orlagh McCloskey alongside Georgia.


TOAST Creative Residency
The Unknown Path
Saturday 4th – Monday 6th May
Paper Mill Studios, 9 City Garden Row, London, N1 8DW
The TOAST Creative Residency at the Paper Mill Studios was a three day programme of talks, workshops and events exploring the theme – The Unknown Path
On Saturday from 1 - 3pm, our Founder, Georgia Spray, hosted (free) drop-in art consultations, talking openly about how to start an art collection to fit within your budget and to match your taste, and de-mystifying any questions around the art-world.
That same afternoon, Julianna Byrne gave a botanical drawing masterclass. Julianna provided guidance with exercises using gouache and ink, demonstrating live her own technique for capturing her corals and seaweeds, and allowing attendees to take home their own masterpieces.
15% of ticket prices were donated to Creative Society, a charity that helps young people wanting to work in the creative and cultural sector.
Video Highlights from the How She Looks Talk
HOW SHE LOOKS: INVESTIGATING THE FEMALE GAZE IN CONTEMPORARY ART & CULTURE
A panel discussion with Pandora Sykes and Partnership Editions at The RA
THURSDAY 14 MARCH, 6:30PM - 8:30PM
THE ROYAL ACADEMY OF ARTS, LONDON, W1J 0BD
Pandora in conversation with Partnership Editions artists Alexandria Coe, Fee Greening, Hester Finch and Venetia Berry. Coinciding with our online exhibition How She Looks, featuring new artworks by the four panelists, and celebrates International Women's Day.
The panel discusses what it means to be a female artist who paints the female nude today, and reflected on the RA's current exhibition The Renaissance Nude.

We were thrilled to partner with Bumble - a platform that empowers women to make the first move, whether in business, relationships or friendship.
Modernist Miniaturists: An Exhibition at Benk + Bo
15 Nov '18 - 1 Feb '19, 4-6 Gravel Lane, E1 7AW
Located on Ground Floor and Basement Levels
Opening times: Monday to Friday 10am - 6pm, open to all (free entry)
12 Contemporary Artists | 60 Miniature Artworks
Partnership Editions presents an exhibition celebrating the beauty and intrigue of the small format in contemporary art. Miniatures are an age-old way of working in art, stemming from the Medieval times. Here however, twelve emerging artists present a contemporary spin on tradition. All artworks will be for sale at the exhibition, with prices starting from just £85 for framed original artworks - making the perfect Christmas gifts.
Artists: Alexa Coe, Hester Finch, Chica Seal, Venetia Berry, James Owens, Julianna Byrne, Rose Harris, Isabella Cotier, Isabelle Hayman, Emily Forgot, Lisa Hardy, Fee Greening.
In collaboration with Frame Factory Ltd
Partnership Editions x RIXO Present:
Drink & Draw with Rose Electra Harris
20 November, Rixo Pop-up, 18 Floral Street, 7-9pm
We are super excited to have teamed up again with Rixo London to host a Drink and Draw taught by Rose Electra Harris at their Floral Street Pop-up on 20th November (6:30 - 8:30pm).

Sip on AIX Rose, indulge in canapés by Rose & Food, and rehydrate with Belvoir soft drinks whilst getting arty. It's the perfect opportunity to browse their latest collections and to meet like-minded art and fashion lovers.

Rose will expertly lead you through drawing exercises to loosen you up and teach you to use colour and pattern in a new way. You will be drawing a range of vintage inspired still life sets - all materials are provided and all levels are welcome. You will have an array of your own masterpieces to take away with you as well as lots of new skills.
SOLD OUT
Appear Here's Underground Sessions:
The Creatives
Thursday 25th October, 19:00 - 20:00, Horizn Studios, Redchurch Street, E2 7DJ
This month's Underground Session by Appear Here lifts the lid on the rising influence of the arts across industries from fashion to advertising to homewares. We've invited some of London's most in-demand creatives including Fiona Leahy the event designer who every brand from Louis Vuitton to Christian Louboutin wants to partner with and Georgia Spray, the curator who's bringing emerging artists into our homes and stores. We'll be talking creative collaborations, the rising influence of the creative industry and advice on breaking into it.
Speakers:
Georgia Spray, Founder, Partnership Editions
Fiona Leahy, Creative Director, Fiona Leahy Designs
Marine Tanguary, Founder, MTART
Takeaways
• Advice on how to get started in the creative industry
• Tips on how to make the most of creative collaborations
• Networking with like-minded brands and creatives
• Meet with Appear Here's Concierge team to discuss your idea
• Free cocktails and canapes by Good and Proper Tea
• Goodie bags from some of London's top makers
• Help raise funds for a good cause. All proceeds are going to CREATE.
Partnership Editions x Mortimer House Present:
Life Drawing with Venetia Berry
Sunday 7 October, 12pm and 3pm.
Loft & Gallery, Mortimer House, 37-41 Mortimer Street, W1 T 3JH
To coincide with Frieze London, Partnership Editions have teamed up with Mortimer House to co-host a series of lively Life Drawing Workshops led by artist Venetia Berry which celebrate the female form.
Using specialist inks and materials from Winsor & Newton, Venetia will guide you through all the techniques you need to perfect your own drawings.
At the end of each session Venetia will select her favourite sketch to take permanent residence within Mortimer House.
All levels of drawing are encouraged and welcome.
Materials and welcome drink included in the cost of the ticket price.
£35 per person (Spaces limited to 15 per session)
As featured in Harper's Bazaar's top things to do during Frieze Week.
SOLD OUT
An Evening with Partnership Editions
Wednesday 3rd October, The Hoxton, Holborn, 199-206 High Holborn, London WC1V 7BD, 6:30 - 9:00 pm
Join Partnership Editions founder Georgia Spray for an evening taking a closer look at Partnership Editions and learn more about the artists they work with and where the idea to launch the platform came from.
Georgia will be joined by artists Fee Greening, Isabella Cotier and Venetia Berry for an intimate in conversation with Vogue's Ellie Pithers.

Partnership Editions x RIXO present
Still Life Masterclass with Rose Electra Harris
Tuesday 3rd July, RIXO Pop-up, 43 Carnaby Street, 6:30 - 8:00pm
Join us at RIXO London's Summer Pop-up for a still life drawing masterclass taught by Rose Electra Harris. Rose will guide you through an intimate art class, allowing you to discover how to use a variety of materials to capture a specially designed vintage interior set. Put your artistic hat on whilst drinking cocktails and meeting like-minded creatives.
You'll also have the shop to yourselves to browse Rixo's latest collection and view Rose's artworks which are on exhibition in store.
Drinks, materials and goodie bags are included in the ticket price.
Drink provided by AIX and Staibano, Food by Inko Nito, goodie bags by Liz Earle.
All proceeds go to Bumblebee Conservation Trust
Meet the Interiors Experts At Liberty London
Thursday 12th April, 6 - 8pm, Liberty London, W1B 5AH
To celebrate the launch of our new very own Partnership Editions pop-up at Liberty London, join us on the 3rd Floor for an evening of inspiration as we invite you to talk one-on-one with the main players in interiors and home styling.

For one night only, Liberty are welcoming a host of experts to share their advice on all things art and interiors. This will give you the opportunity to meet our founder, Georgia Spray, for an art consultation where she can recommend the artists that you should be looking at and suggest pieces bespoke to your needs.
She will be available to chat alongside the founder of Edit58, globally-recognised interiors authority Michelle Ogundehin and Liberty London homeware buyer Bryony Sheridan.

Secure your place to pre-book a 10-minute slot with each talent and curate your own schedule, with expert hotspots located across our two floors.
LIFE DRAWING TAUGHT BY ALexa Coe

Wednesday 7 March 2018, 6:30 - 8:30pm, Benk + Bo, LONDON, E1 7AW
Get behind the easel at a life-drawing class taught by Alexa Coe. Learn to draw the female nude using her minimalist line-drawing technique whilst drinking wine and meeting like-minded creatives.
Limited spaces; £35 a person (includes drawing materials, paper and a drink)
All levels and genders welcome.
Bare: Alexa Coe x PARTNERSHIP EDITIONS Exhibition opening party

Thursday 8 March 2018, 6:30PM - 9:00pm, Benk + Bo, LONDON, E1 7AW
Join us for a drinks reception on International Women's Day to celebrate the opening of Alexa Coe's exhibition: BARE.
BARE explores Alexa's unique minimalist aesthetic and the body-politics of the female form, questioning what it is to be 'nude' vs 'naked'. The evening launches Alexa's 4-day take-over at Benk + Bo , where she will present her latest body of work. Alexa's artworks from the exhibition will be for sale, at the exhibition and online, exclusively through us.
This event is free and open to all
RSVP essential, below
(Please include the names and e-mails of anyone you would like to bring)
Partnership Editions Presents: International Women's Day Supper Club by 26 Grains
Food 26Grains | Art Alexa Coe | Flowers WORM | CERAMICS KANA

IN Aid of Women for WOMEN UK
Friday 9 March 2018, 7PM - 10pm, Benk + Bo, LONDON, E1 7AW
Join Partnership Editions & 26 Grains for an art-themed supper club at Benk + Bo, inspired by the art of Alexa Coe.
The evening will take the theme of BARE: the title of Alexa's exhibition which runs at Benk + Bo from 7 - 10 March.
Guests will enjoy a welcome cocktail on arrival from Our/London Vodka, followed by five courses using simple, raw and naturally sourced ingredients.
This immersive dinner party will be a collaboration between female founders across different disciplines celebrating International Women's Day.
Worm London will create a floral installation in response to the theme, and Kana London and Alexa will release their new collaboration on limited edition ceramics, available to purchase on the night.
Proceeds will go to the charity Women for Women, helping to empower female refugees in the UK.
Wine will be available to buy by the glass and bottle on the night.
Vegetarian option available, please request in advance. Unfortunately we are unable to cater for other dietary requirements.
£40 a head (without wine) - All proceeds go to Women for Women
Open to all (all genders welcome)
SOLD OUT
Katy hessel of the great women artists in conversation with alexa coe
SATURDAY 10 March 2018, 2PM - 3pm, Benk + Bo, LONDON, E1 7AW
Katy Hessel will be in conversation with Alexa Coe, Hester Finch and Venetia Berry discussing topics such as the female nude and how contemporary artists use instagram as a performance tool.
Katy and her popular Instagram account @TheGreatWomenArtists garnered significant press at the end of 2017 when she curated an exhibition showcasing 15 female artists using Instagram as a platform to forge their careers. Her daily posts celebrate female artists spanning history, re-writing women into the canon of art in an accessible and readable way. She has since talked on panels for Frieze and Soho House about how to use Instagram in the art-world and on the subject of women artists.
Limited availability; £5 a ticket - all proceeds go to Women for Women, supporting women victims of war.
Open to all